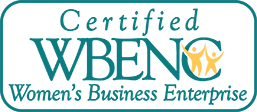 657 W. Lake Street
Chicago, IL 60661
(201) 445-9215
Want to learn more about us and our services? Drop us a note.
Careers at The Connell Group

"The Connell Group's research, analysis, and facilitation helped synthesize our brand positioning. Their work informed and drove a more consistent, customer-relevant message throughout our sales and marketing, resulting in messaging that really resonates with customers."
"With a focus on data-driven insights and a unique approach to brand strategy, Patty Klingbiel and The Connell Group team are well-equipped to tackle even the most complex challenges. We had the pleasure of working with them on a customized research study that helped drive our brand strategy. Patty's exceptional communication skills and collaborative approach ensured everyone was aligned and working towards a common goal. She and her team are exceptional, innovative partners for those seeking strategic guidance and actionable insights that drive businesses forward."
"The Connell Group's insights gave us a deeper understanding of our target customers and steps we can take to better engage with them. They worked on testing new concepts and looking for ways we can innovate in our market. In turn, their research helped us determine what products should go to market and the best way to introduce them."
"Thanks to Patty, Sean and The Connell Group, our brand strategy and execution is the absolute best it's been since I founded the company in 2015! Our messaging is spot-on and, important to us, our brand character is front-and-center. Bottom line: thanks to The Connell Group we are having more and better qualified conversations and we have already landed new revenue. We could not have done this without The Connell Group!"